About Ruffin It' Dog Walking Services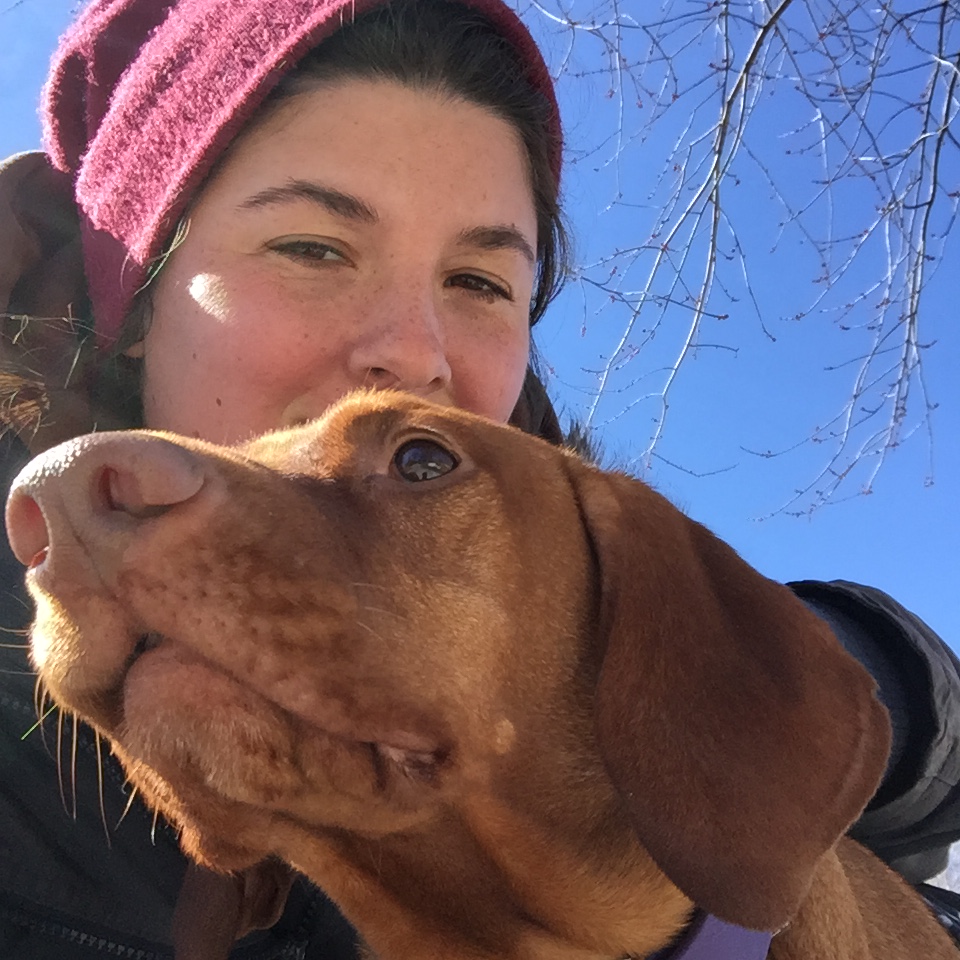 (Erin with Layla the Vizsla)
Erin Clarke - Owner
Erin's love for dogs started around the age of 4 when she would spend hours running around with the neighbours dogs in her small town of Prince Edward County. From there her love of dogs grew from the many hours spent at barns, riding and training horses and spending just as much time with the eccentric variety of barn dogs that would come and go throughout those years.
As a teenager, Erin fell in love with a Shepherd/Collie named Buddy, who was a neighbour's guard dog. Through volunteering and many visits her bond with Buddy created a yearning to get involved with dog's professionally.
Erin has since worked as a daycare attendant at a well-known doggie daycare, as a professional dog walker for a highly respected company in the east end and in 2015, launched Ruffin' It.
Ruffin' It specializes in private and semi-private walks only, with a special interest in special needs dogs with health or behavioural issues. No breed or behaviour is discriminated against and all handling and training is done through positive reinforcement. Here at Ruffin' It, we do not believe that force is necessary.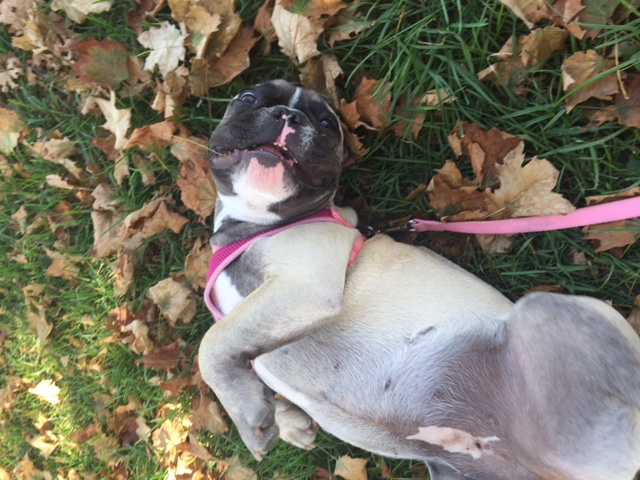 Erin is bonded and insured with a permit from the City of Toronto. She is certified in Pet CPR and First Aid through Dogsafe and has a certificate from Duke University in Dog Emotion and Dog Cognition. Erin is also slowly working towards certification as a Professional Dog Trainer.
In 2017, Ruffin' It received an honourable mention through the Dr. Paul E. Garfinkle Awards, for outstanding youth entrepreneurial achievement.
Erin currently resides in Leslieville with her Labrador/Shephard mix Alice and her two cats, Dori and Luna.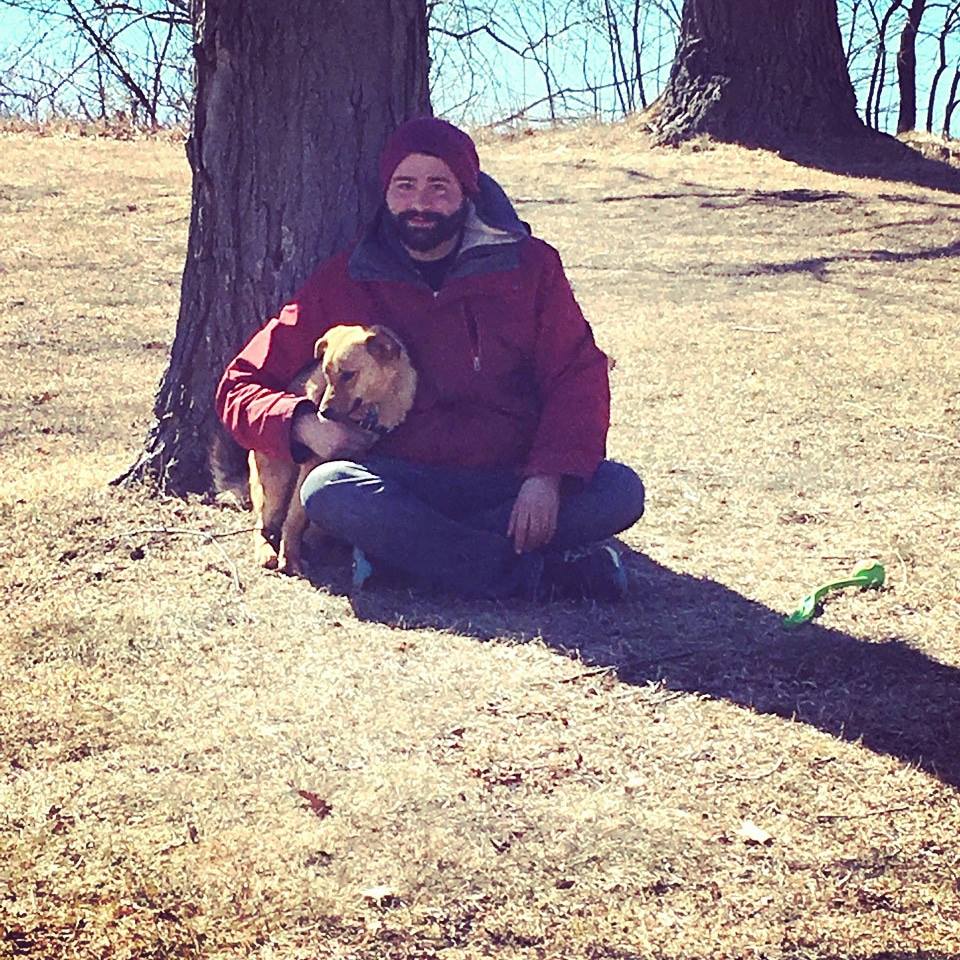 (Byron with their pup Alice)
Byron Clarke - Owner
Byron's love for animals has always been a constant in his life but his experience with dogs really began with the meeting of his now wife Erin. He had always known that they would one day add a canine ally to their family but he would never expect how central they would become to their lives.
Proud and loving owner of their first dog Toby, a rescue Shih Tzu, he supported Erin's career in animal care and soon realized that you can only be around these furry creatures for so long before falling in love with them. In 2016 he joined Ruffin it Dogs.
Byron has been walking and boarding dogs of every size and breed with Erin for over 2 years now and subscribes to the Ruffin It philosophy of smaller group sizes and the willingness and ability to work with behavioral issues, always within the framework of positive training.
Byron is bonded and insured with a permit from the City of Toronto and currently resides in Leslieville with his Labrador/Shephard mix Alice and two cats, Dori and Luna
Ruffin' It gives your pet the special care it requires.