Ruffin' It Dog Walking Services
Proudly serving the Pocket, Riverdale, Leslieville, and Riverside neighbourhoods in Toronto. We have experience with Dogs of all ages, breeds and temperaments.

Availability is limited, so reach out today to figure out how Ruffin' It can best help your pet.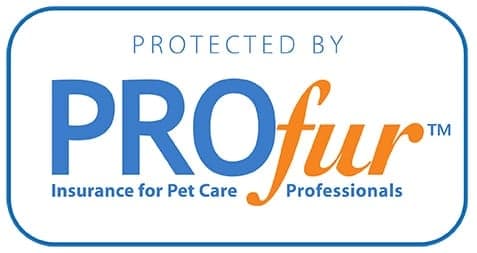 We Are Licensed, Bonded & Insured
Erin and Byron are absolutely amazing!
by Tamara Sabarini
They are reliable, flexible and most importantly they treat our dog with love, care and patience :) highly recommend their services!
We truly don't have enough good things to say about Erin and Byron
by William, Steph and Goa
They are so wonderful with our crazy Great Dane, and always go above and beyond to help out with our extremely demanding schedules. We are so glad that we found them and would absolutely recommend to anyone who needs a dog walker that really cares about their pups!
Very Flexible, Professional, and Friendly
by Brett & Petey
Erin is always quick with detailed updates and continuously flexible with my changing work schedule. My dog is deaf and Erin and Byron took him on without question. Petey is always so happy to see Erin when we run into her in the neighbourhood and always tired after his walk. I always know Petey is in great hands with Ruffin It. Thanks Erin and Byron!