Meet the Ruffin' It Team!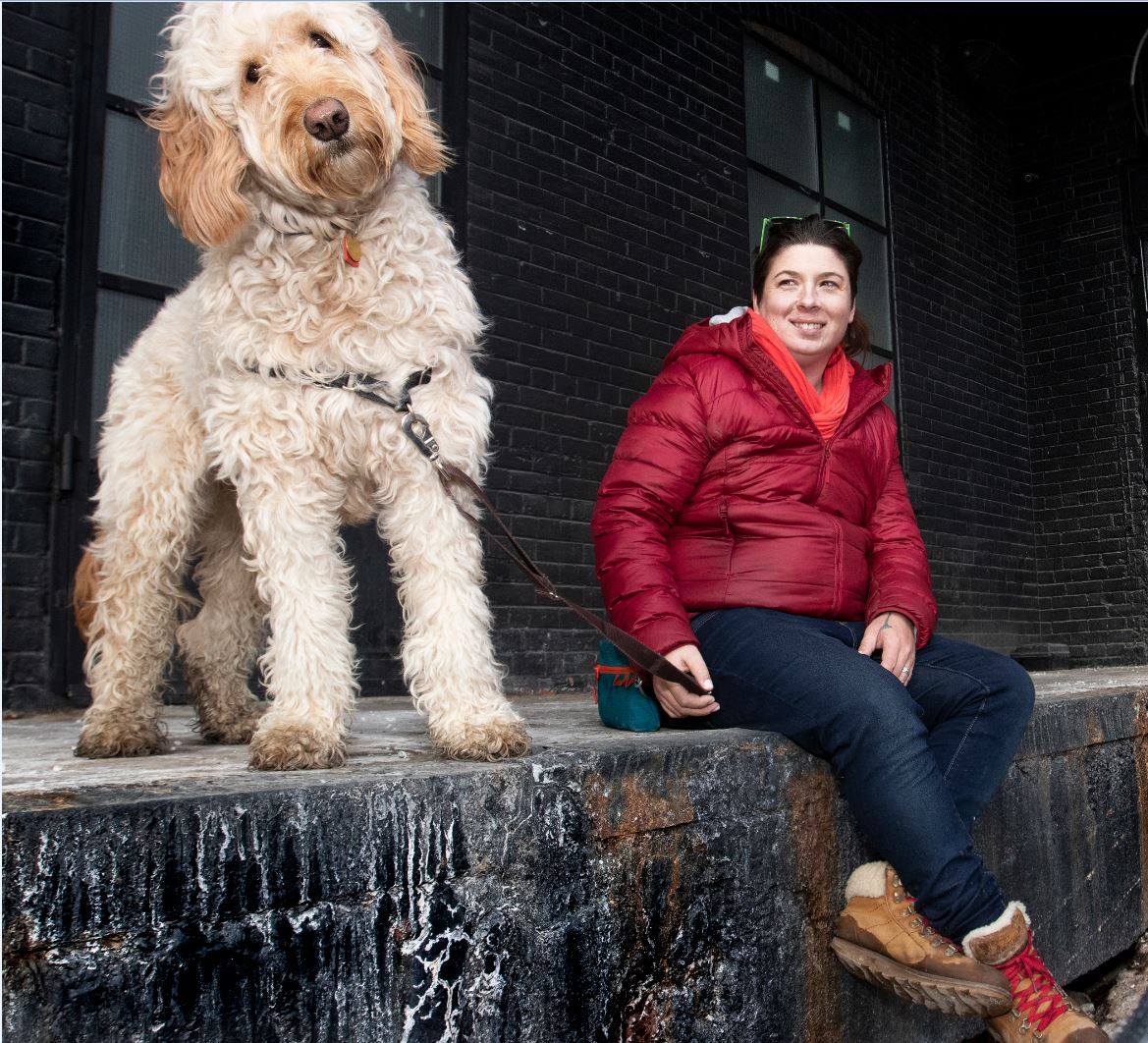 Erin Clarke - Owner
Erin has always loved dogs; this began at a young age when she would spend hours running around with the neighbour's pups in Prince Edward County. From there her love of dogs grew through interacting with eccentric barn dogs at the stables where her various horses were boarded.
One dog, Buddy (a gorgeous Shepherd/Rough Collie), was the one that changed it all. Erin began to take care of Buddy as her elderly neighbours grew less able. This unexpected experience started her off on the journey she is firmly on the path of today.
After working in the Toronto commercial canine industry for several years, she launched Ruffin' It in November 2015.
Launching her own business allowed Erin to work with the demographic of dogs she is passionate about: rescues, reactive and fearful/fear aggressive dogs.
Erin is bonded, insured and holds a permit with the City of Toronto. She is certified in Pet CPR and First Aid and has a certificate from Duke University in Dog Emotion and Dog Cognition. She continues her education through participation in seminars and classes, both online and in person. Erin is also working towards certification as a Professional Dog Trainer and is committed to positive and force-free training methods.
She currently lives in Leslieville with her rescue Labrador/Shepherd mix Alice and her two cats, Dori and Luna.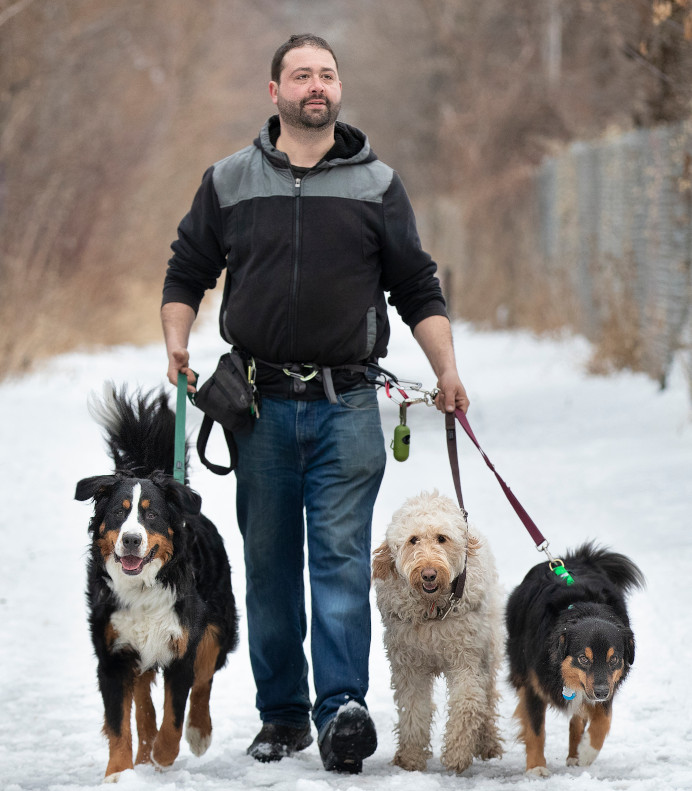 Byron Clarke - Owner
While supporting his wife Erin as she entered the world of dog care and went on to found Ruffin' It, Byron saw just how much fulfillment and joy she experienced and made the decision to join full time in 2017.

Reflecting on what makes dogs so special:
The world is such a crazy place that it can sometimes be hard to keep your spirits up but as soon as I come home and see Alice's excitement and happiness it all falls away. Her enthusiasm and joy are contagious and even if things in life aren't always easy, I can make her happy and that makes me happy too. The fact I'm able to do the same for our client's furry friends is so rewarding.
Byron has been walking and boarding dogs of every size and breed for over 4 years now and subscribes to the Ruffin' It philosophy of smaller group sizes and the willingness and ability to work with behavioral issues, always within the framework of positive training.
He is bonded, insured and has Pet First Aid Training and CPR. He is currently studying to become a Certified Professional Dog Trainer and has a certificate in dog cognition from Duke University.
Ruffin' It gives your dog the special care it deserves.